The Good News for Real Estate Professionals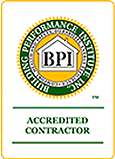 Why you will want to work with us
Smart real estate professionals know that the growing segment of the housing and real estate industries is the "green" market. Clients are looking for professionals who are conversant with and understand the new codes and standards, as this market evolves, and brokers and agents who are informed and up to date on what makes a property not only appealing but desirable.
An informed broker or agent helps clients market properties with green features, and helps buyers save money and live comfortably, through energy efficiency, renewable energy and environmentally-sensitive choices.
The real estate professional sector has been severely under-served with regard to education on energy and environmental issues. Global Dwelling Home Energy Solutions is here to assist you and your clients with relevant green market information. Green market product and service providers realize the real estate professional has a unique opportunity to influence the real estate client in constructive "green" directions, i.e. energy efficiency, renewable energy, and environmental products and services. Global Dwelling Home Energy Solutions is here to help you and your clients navigate the options available to you in today's energy conscious world.
"Professional, kind, on time, informative, and cleaned up everything after in addition to giving a full description and tour of all the new work."
Looking for a price? Get a no cost, no obligation free estimate.