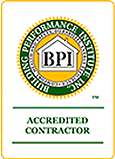 "Never doubt that a small group of thoughtful, committed citizens can change the world: indeed it's the only thing that ever has."
Margaret Mead
What is a Green Community?
A Green Community Strives To:
Environment


Comply with Environmental Regulations
Practice Waste Minimization and Pollution Prevention
Conserve Natural Resources through Sustainable Land Use

Economic

Promote Diverse, Locally-Owned and Operated Sustainable Businesses (Profitable, Non- Polluting, Socially Responsible)
Provide Adequate Affordable Housing
Promote Mixed-Use Residential Areas which Provide for Open Space
Promote Economic Equity

Social

Actively Involve Citizens from ALL Sectors of the Community through Open, Inclusive Public Outreach Efforts
Ensure that Public Actions Are Sustainable, while Incorporating Local Values and Historical and Cultural Considerations
Create and Maintain Safe, Clean Neighborhoods and Recreational Facilities for ALL
Provide Adequate and Efficient Infrastructure (water, sewer, etc.) that Minimizes Human Health and Environmental Harm, and Transportation Systems that Accomodate Broad Public Access, Bike and Pedestrian Paths
Ensure Equitable and Effective Educational and Health-Care Systems green" directions, i.e. energy efficiency, renewable energy, and environmental products and services.

Global Dwelling Home Energy Solutions can help you discover, develop and deploy green living systems to help ensure you and your community that you are doing what you need to do to have the community you want to have.

Contact us for more information.
Governor Cuomo Announces Low Cost Financing Now Available for Homeowners to Make Energy Efficient Upgrades On-Bill Recovery Financing Program Will Allow Consumers to Pay for Energy Efficiency Upgrades on Monthly Utility Bill. Read Article
Calculate Your Carbon and Eco-Footprint Here | View chart of CO2 Cost by Improvement
Resource: US EPA Green Communities Home Page
Looking for a price? Get a no cost, no obligation free estimate.